Buddy Seats
Buddy seat unfolded
360mm width, 360mm high, 360mm depth
Buddy seat folds.
115mm folded depth, 360mm width.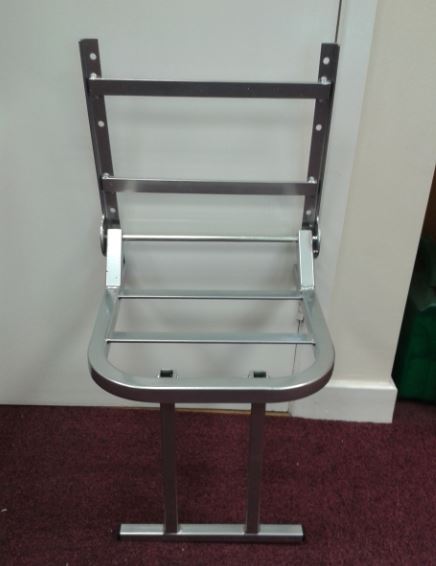 Buddy Seat with folding leg
Buddy Seat frame with folding leg, fixes to a Bulkhead, boxed with bracket and fixing pack. (plus £20 delivery charge, please see delivery notes below)
Price: £110
Buy on-line, seat weight limit is 50 kgs for the standard buddy seat and 90 kgs for the folding down leg buddy seat.
Some areas of the UK will attract a delivery surcharge.
European and international deliveries available, please contact us for a quotation at sales@volkswares.co.uk or call us on 07870 408975.